WWL Presents Donation to Community Kitchen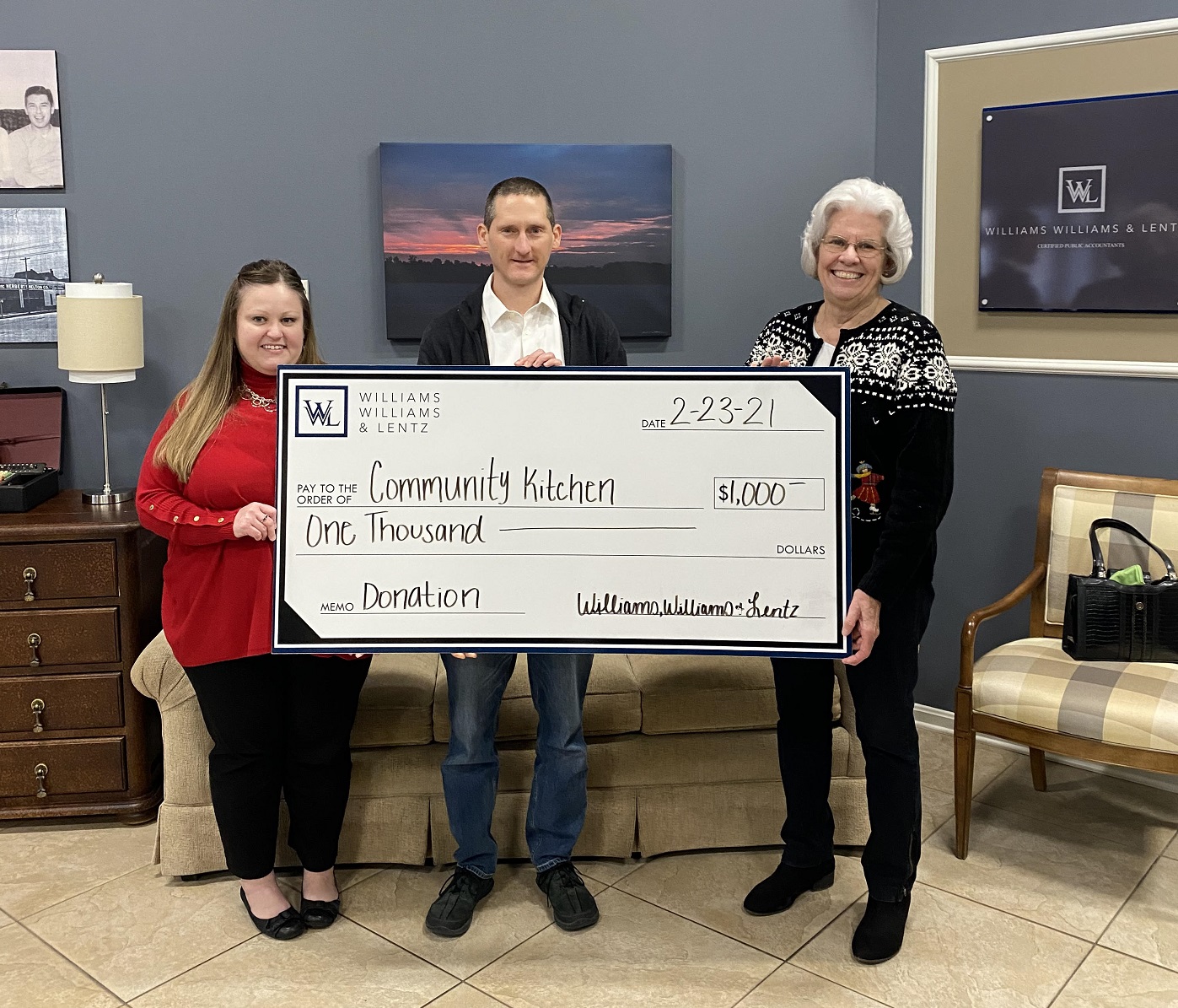 Every Friday, WWL staff members are given the opportunity to wear jeans to work in exchange for a financial donation to our organization's charity fund. Every six months we select a local charity to donate those funds to. We are proud to have donated $1,000.00 to the Community Kitchen.
Thank you to our staff for your continued support of our charitable contributions!
Pictured left to right:
Addie Bozarth, CPA, WWL
Ben Teer, Partner, CPA at WWL
Carol Byer, Board Member & Volunteer for Community Kitchen